Sphalerite var. Cleiophane with Galena on Quartz - Madan ore field, Rhodope Mts, Smolyan Oblast, Bulgaria
(#BALD0422)
Extremely shiny, well-formed, gemmy, with an intense green color Cleiophane's crystals lay on a Quartz crystals' carpet, with 6 mm Galena's crystals. Very aesthetic sample, in very well conditions.
Specimen weight:411 gr.
Crystal size:Up to 10 mm

Overall size:76mm x 66 mm x 97 mm
Our Price: €210,00



Owner : Silvia's Crystals (Piacenza - Italy) View all dealer's minerals
This specimen will be shipped by: Silvia's Crystals (Piacenza - Italy)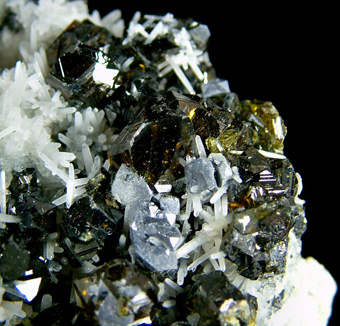 Click for more Images


Cleiophane (var. of sphalerite) and galena - Osikovo deposit - Septemvri mine - Madan ore field - Rhodope Mts - Smolyan Oblast - Bulgaria
(#GM12040)
Excellent cluster that is seeded by olive-green perfect and brilliant crystals of this variety of sphalerite, that are spread over the matrix and partially covered by some quartzes. Several little dark grey crystals of galena are visible too ...
Specimen weight:200 gr.
Crystal size:mm. 12

Overall size:90mm x 73 mm x 64 mm
List Price:

€145,00
Our Price: €116,00


You Save:

€29,00 (20%)





Owner : GMineral (Voghera - Italy) View all dealer's minerals
This specimen will be shipped by: GMineral (Voghera - Italy)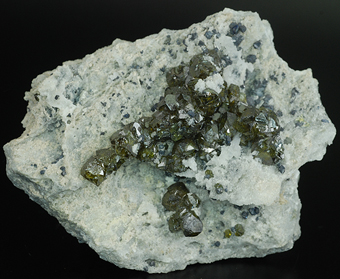 Click for more Images