Kinoite - Christmas Mine, Gila Co., Arizona, USA
(#CULT1627)
Very nice small rosettes of intense blue Kinoite (required the microscope), with minor encrusting pale green Gilaite.
Specimen weight:10 gr.
Crystal size:Up to 1 mm

Overall size:35mm x 25 mm x 15 mm
Our Price: €20,00



Owner : Cultminerals (Venezia - Italy) View all dealer's minerals
This specimen will be shipped by: Cultminerals (Venezia - Italy)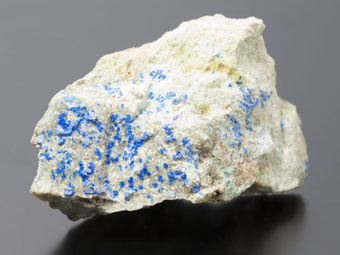 Click for more Images


Kinoite, Hydroxyapophyllite-(K) - Christmas Mine (Red Bird shafts; Inspiration Mine; Hackberry shafts), Christmas, Christmas area, Banner District, Dripping Spring Mts, Gila Co., Arizona, USA
(#BALD0418)
A sprinkling of intense blue Kinoite's microcrystals lays on a carpet of Hydroxyapophyllite-(K)'s microcrystals, with a good chromatic contrast. The Kinoite's crystals aren't included in the Hydroxyapophyllite-(K), as almost everytime…
Specimen weight:280 gr.
Crystal size:-

Overall size:70mm x 97 mm x 38 mm
Our Price: €110,00



Owner : Silvia's Crystals (Piacenza - Italy) View all dealer's minerals
This specimen will be shipped by: Silvia's Crystals (Piacenza - Italy)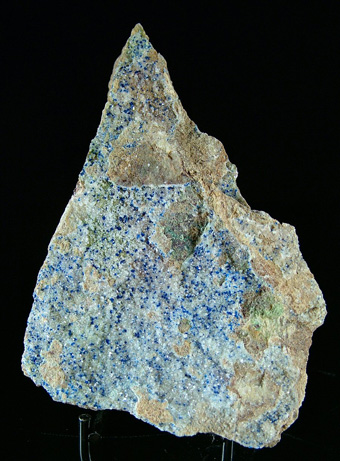 Click for more Images