Olmiite -N'Chwaning II Mine, N'Chwaning Mines, Kuruman, Kalahari manganese field, Northern Cape, South Africa
(#MINS8171)
Three single doubly-terminated crystals up to 1,1 cm , with an excellent definition of forms and a high degree of transparency on a Limonite matrix.
Specimen weight:44 gr.
Crystal size:Up 1 1,1 cm wide

Overall size:43mm x 26 mm x 20 mm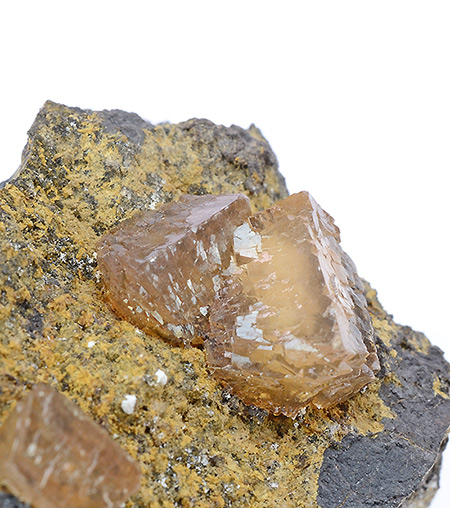 Click for more Images


Olmiite - N'Chwaning Mines, Kuruman, Kalahari manganese field, Northern Cape Province, South Africa
(#BALD0441)
Group of twinned crystals, with beige color, on a matrix of manganese's minerals.
Specimen weight:157 gr.
Crystal size:-

Overall size:68mm x 60 mm x 50 mm
Our Price: €90,00



Owner : Silvia's Crystals (Piacenza - Italy) View all dealer's minerals
This specimen will be shipped by: Silvia's Crystals (Piacenza - Italy)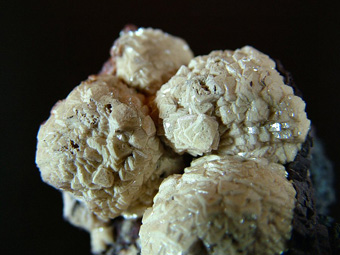 Click for more Images