Hutchinsonite, Orpiment - Quiruvilca mine, Santiago de Chuco, La Libertad, Peru
(#10252_HUTC_DANI)
Very very fresh bright metallic hutchinsonite crystals with minor baunhaeurite and minor orpiment. Also the is one pale pink crystal I was unable to idenitify.
Specimen weight:144 gr.
Crystal size:5 mm

Overall size:70mm x 45 mm x 40 mm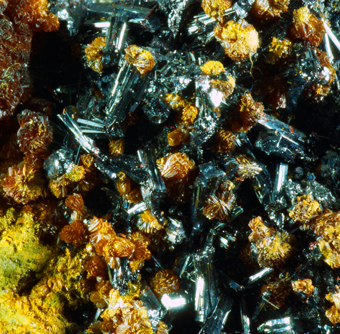 Click for more Images


Baryte and Realgar on Orpiment - Quiruvilca District, Santiago de Chuco Province, La Libertad Department, Peru
(#BALD0511)
Baryte's crystals, glossy, translucent, well formed, with sharp edges, has grown on a carpet of mammellonar Orpiment crystals. There's some Realgar's crystal (5 mm)
Specimen weight:171 gr.
Crystal size:Up to 25 mm

Overall size:61mm x 48 mm x 40 mm
Our Price: €145,00



Owner : Silvia's Crystals (Piacenza - Italy) View all dealer's minerals
This specimen will be shipped by: Silvia's Crystals (Piacenza - Italy)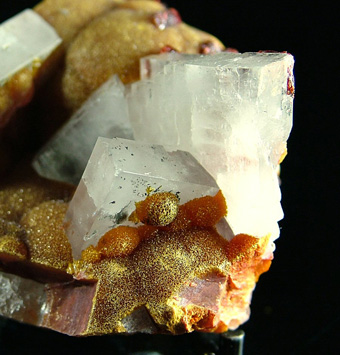 Click for more Images