Sulfur - Cozzo Disi Mine, Casteltermini, Agrigento Province, Sicily, Italy
(#1135_SULF_ALPO)
Nice Sulfur xls on matrix.
Specimen weight:79 gr.
Crystal size:20 mm

Overall size:55mm x 55 mm x 35 mm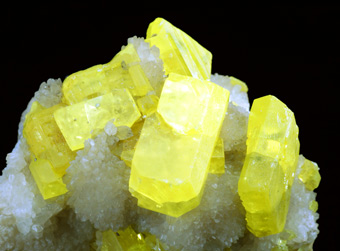 Click for more Images

Sulfur and Quartz - La Facciata Quarry, Carrara, Apuan Alps, Province of Massa-Carrara, Toscana, Italy
(#FERR0600)
Sharp, deep yellow xl of Sulfur, nicely set close to a transparent Quartz, inside a vug in the marble matrix. Classic stuff from Carrara. The matrix is cut in the lower portion for better display.
Specimen weight:367 gr.
Crystal size:1,2 cm

Overall size:75mm x 76 mm x 60 mm
Our Price: €100,00

Owner : Ferrero 's (Torino-Italy) View all dealer's minerals
This specimen will be shipped by: Ferrero 's (Torino-Italy)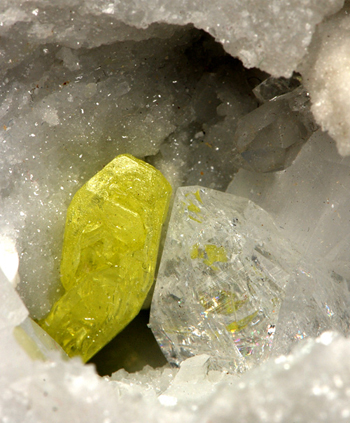 Click for more Images