Hauyne - Laach lake volcanic complex, Eifel Mts, Rhineland-Palatinate, Germany
(#MINS7903)
Cluster featuring several deep blue masses of Hauyne scattered on matrix. Some of the Hauyne spots show the best vitreous translucency and top electric blue colour. Classic european locale!
Specimen weight:47 gr.
Crystal size:Up to 2 mm

Overall size:55mm x 40 mm x 28 mm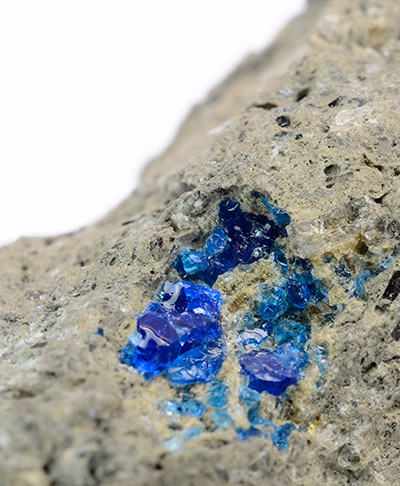 Click for more Images


Hauyne - Biachella Valley, Sacrofano, Campagnano di Roma, Rome Province, Latium, Italy
(#FERR1228)
Well defined cube-octahedra of Hauyne aestetically set on matrix. The xls show whitish to pale blue colour and a very well defined shape. Very hard to find specimens like this nowadays.
Specimen weight:120 gr.
Crystal size:1.5 cm

Overall size:100mm x 60 mm x 50 mm
Our Price: €140,00



Owner : Ferrero 's (Torino-Italy) View all dealer's minerals
This specimen will be shipped by: Ferrero 's (Torino-Italy)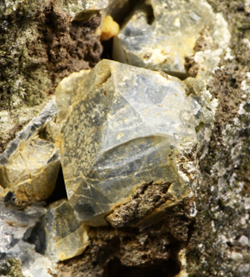 Click for more Images