Chalcedony - Mali
(#BALD0775)
Chalcedony's geode, with a marvelous, intense azure color, translucent, coming from an unknown locality in Mali. Collected in the early 2000's. Photographed undder strong light.
Specimen weight:182 gr.
Crystal size:-

Overall size:80mm x 60 mm x 64 mm
Our Price: €100,00



Owner : Silvia's Crystals (Piacenza - Italy) View all dealer's minerals
This specimen will be shipped by: Silvia's Crystals (Piacenza - Italy)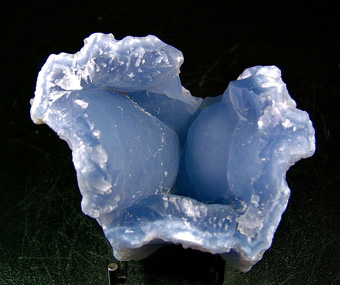 Click for more Images


Prehnite with Epidote and Stilbite - Diakon Commune, Arrondissement of Diakon, Bafoulabé Cercle, Kayes Region, Mali
(#BALD0749)
Numerous Epidote's crystals up to 33 mm, with a dark green color, are accompanied by Phrenite's spheres up to 16 mm, with a nice light green color, and by a carpet of Stilbite's crystals with cream color. The paragenesis of these three...
Specimen weight:260 gr.
Crystal size:Up to 16 mm

Overall size:78mm x 62 mm x 46 mm
Our Price: €99,00



Owner : Silvia's Crystals (Piacenza - Italy) View all dealer's minerals
This specimen will be shipped by: Silvia's Crystals (Piacenza - Italy)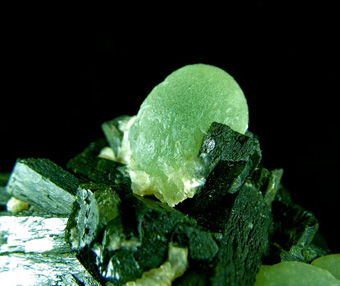 Click for more Images