Baratovite - Darai-Pioz Glacier, Alai (Alayskiy) Range, Tien Shan Mts, Region of Republican Subordination, Tajikistan (TYPE LOCALITY)
(#MINS7825)
Specimen rich pale pink micaceous Baratovite xls up to 1,8 cm with pearly luster set on quartz-aegirine-feldspar matrix with minor Miserite in association.
Specimen weight:85 gr.
Crystal size:Up to 1,8 cm wide

Overall size:58mm x 32 mm x 33 mm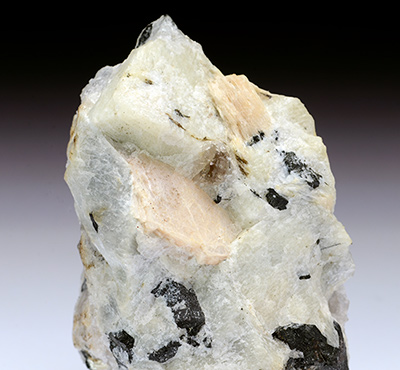 Click for more Images

Salammoniac - Ravat Village, Yagnob River, Zeravshan Range, Viloyati Sogd, Tajikistan
(#MINS7852)
Showy specimen of the uncommon halide, sal ammoniac, from the 1990 find in Tajikistan. The grayish-white, translucent and lustrous crystals form a very attractive three-dimensional aborescent shape, like branching frost on your window.
Specimen weight:8 gr.
Crystal size:Up to 1,0 tall

Overall size:45mm x 28 mm x 20 mm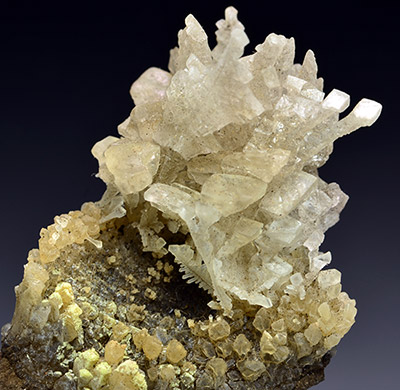 Click for more Images