Rhodochrosite - Sunnyside Mine group (American Tunnel Mine), San Juan Co., Colorado, USA
(#BALD0584)
Group of gorgeous Rhodochrosite's crystals, leaning on a carpet of small Quartz's crystals and various sulfides. The Rhodochrosite is well formed, with sharp crystals, in excellent conditions and with a good color for the locality, that...
Specimen weight:170 gr.
Crystal size:Up to 13 mm

Overall size:56mm x 64 mm x 51 mm
Our Price: €420,00



Owner : Silvia's Crystals (Piacenza - Italy) View all dealer's minerals
This specimen will be shipped by: Silvia's Crystals (Piacenza - Italy)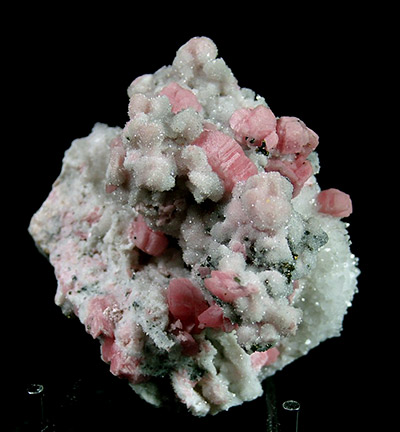 Click for more Images


Galena, sphalerite and dolomite - Black Cloud mine - Iowa Gulch - Leadville - Leadville distr. - Lake Co. - Colorado - USA
(#GM13056)
Several dark red litlle crystals of sphalerite are spread all over the surface of the matrix, with some crystals of whitish dolomite. A grey big crystal of galena is in good evidence, and is surrounded by some little ...
Specimen weight:140 gr.
Crystal size:mm. 10 x 8

Overall size:63mm x 45 mm x 43 mm
List Price:

€45,00
Our Price: €36,00


You Save:

€9,00 (20%)





Owner : GMineral (Voghera - Italy) View all dealer's minerals
This specimen will be shipped by: GMineral (Voghera - Italy)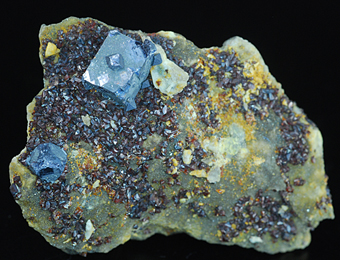 Click for more Images