Clinoptilolite-Na - Richardson Ranch (Priday Ranch), Madras, Jefferson Co., Oregon, USA
(#MINS7796)
Specimen richly covered by orange Clinoptilolite xls up to 1 mm with arborescent white Mordenite in association.
Specimen weight:18 gr.
Crystal size:Up to 1 mm

Overall size:37mm x 26 mm x 25 mm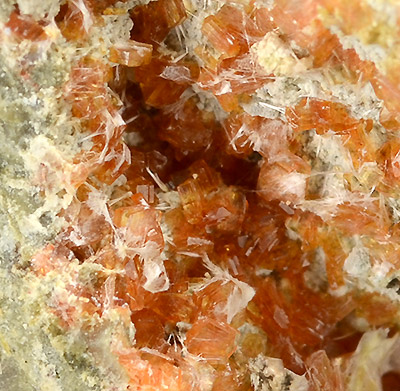 Click for more Images


Opal var. Fire Opal - Opal Butte, Morrow Co., Oregon, USA
(#BALD0430)
Tranlucent Fire Opal, with a marvelous color, coming from an already exhausted locality.
Specimen weight:18 gr.
Crystal size:-

Overall size:45mm x 37 mm x 11 mm


Owner : Silvia's Crystals (Piacenza - Italy) View all dealer's minerals
This specimen will be shipped by: Silvia's Crystals (Piacenza - Italy)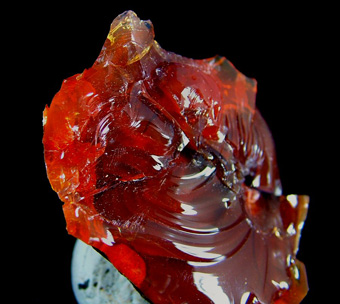 Click for more Images