Allargentum/Dyscrasite/Silver - Bouismas Mine, Bouismas, Bou Azer District, Tazenakht, Ouarzazate Province, Souss-Massa-Draâ Region, Morocco
(#MINS7704)
The Allargentum appears intergrown with Silver and Dyscrasite. It is clearly differentiated and dominant in the analysis of the sample, so the right label is Allargentum. The Allargentum forms ......
Specimen weight:45 gr.
Crystal size:Up to 2,0 cm

Overall size:37mm x 37 mm x 20 mm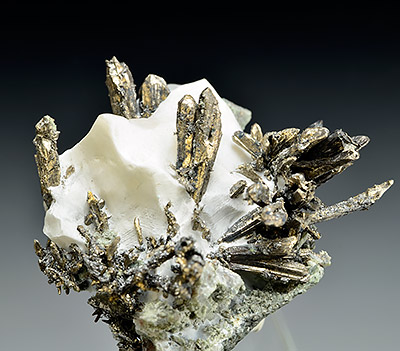 Click for more Images


Dyscrasite - Príbram, Bohemia, Czech Republic
(#FERR1211)
Excellent cabinet featuring lustruous, silver grey elongated xls of Dyscrasite. Old specimen from Pribram.
Specimen weight:223 gr.
Crystal size:.

Overall size:75mm x 55 mm x 35 mm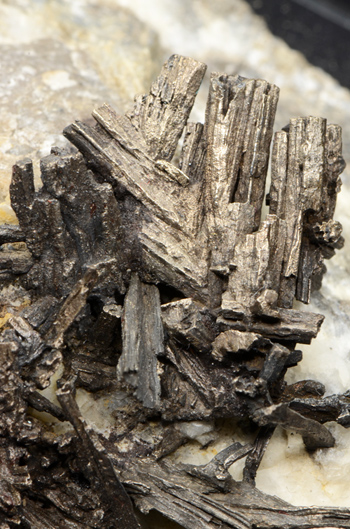 Click for more Images