Nagyagite (TL), Alabandite (TL), Rhodochrosite, Sacarīmb, Romania
(#7322_NAGY_DANI)
Nagyagite is a member of the sacred tellurium suite from romania. This specimen offer several crystals associated with alabandite on a matrix of light pink rhodochrosite.
Specimen weight:131 gr.
Crystal size:4 mm

Overall size:72mm x 40 mm x 55 mm


Owner : Rolando Minerals (Torino - Italy) View all dealer's minerals
This specimen will be shipped by: Rolando Minerals (Torino - Italy)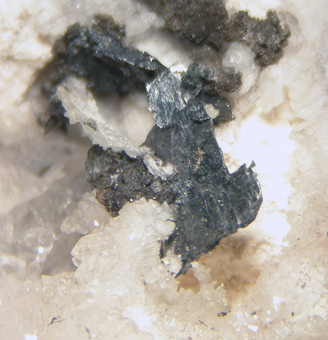 Click for more Images

Nagyagite - Sacarīmb, Deva, Hunedoara Co., Romania
(#FERR1060)
Fine oldtimer of Nagyagite in solid grey individual xls (not the thin blades that are more common for this rare telluride), from its type locale (Nagyag is the Hungarian name of the mine).
Specimen weight:39 gr.
Crystal size:1,1 cm

Overall size:45mm x 40 mm x 20 mm
Our Price: €1.700,00

Owner : Ferrero 's (Torino-Italy) View all dealer's minerals
This specimen will be shipped by: Ferrero 's (Torino-Italy)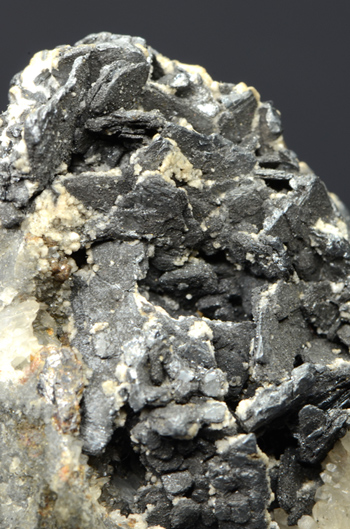 Click for more Images